BLOG 9: You Can't Hurry Love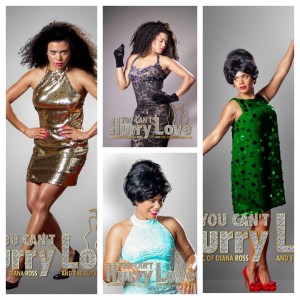 Over the last 6 years since launching my business SharLeReign I've been on quite a journey to say the least; celebrating highs and trudging through lows ultimately going from strength to strength. As 2019 draws to a close I'm very much looking forward to the delights and joys of 2020; a brand new baby girl followed by a brand new show.
Once my beautiful baby Shadé arrives, along with embracing motherhood I shall also be embracing my health and wellbeing. Keto along with training will enable me to be stage ready as I take the lead of a 10-piece band as the one and only diva Miss Diana Ross and this will incorporate my very own Supremes. Our UK theatre tour commences in April 2020 and I'm super excited and honoured for such an amazing opportunity.
Here is the link to the theatre teaser:
This has always been a dream of mine and it's finally coming true, the world really is your oyster and dreams do indeed come true x x
Welcoming the next level of my career with open arms, thankful to God for life and blessings… trying to be the kind of woman that when my feet hit the floor each morning the devil says "Oh crap she's up!" x x